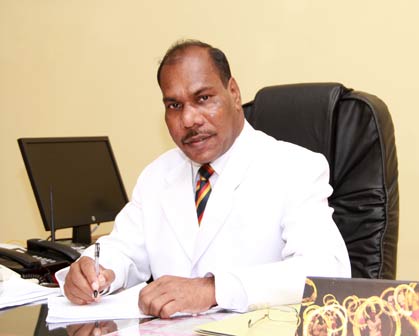 PRINCIPAL'S MESSAGE
With the development and gradual evolution through thousands of years, human beings have achieved many remarkable victories. The rapid advancement of modern science and technology have paved way to create many inventions. The global community has the ability to effortlessly share knowledge and experiences that is spread throughout the world. The speed of achieving knowledge and technology depend on the information technology systems and the education of a particular country. Today this has become a decisive factor of economic development and the prosperity of a country.
The educational development is not meant by the rate of literacy or the number of students who get through examinations. The real meaning behind the word ?education? is producing able men to face social and global challenges, while fruitfully contributing towards the sustainable development of the world.
Thurstan College, Colombo being one of the leading schools in the country has produced a great number of excellent personalities and expert scholars in the fields of science, technology, social services, and politics etc. These alumni of Thurstan serve their motherland with pride and continue our utmost duty to shape the characters of the nation to suit the needs of the future.
Our greatest responsibility and duty is not only to produce the well-educated individual, but also to produce citizens who bear good morals and human values. Thurstan is continuing this programme by guiding our students to become a well-balanced educated Sri Lankan with good moral character.
As it is said by V.I.Lenin ?we should mould the characters of the children, not to go with us, but to speed us?, thus creating a nation who face global challenges better than us and see the world with an open eye towards the future.
Mr. E. M. S. Ekanayake
Principal
Thurstan College