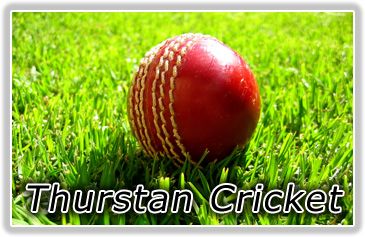 HISTORY OF CRICKET AT THURSTAN

• Commencement & the person responsible
Thurstan commenced playing cricket in 1953 when the first eleven comprising many under 16ners were pitted against the 2nd IX of leading Colombo Schools. Thurstan was fortunate that it's first Principal Mr. Earle Schokman was an ardent cricket fan and gave what ever assistance to uplift the game at Thurstan. His passion for the game even extended to giving the latest cricket updates on test matches played in Australia over the public address system.
By early sixties Thurstan were playing first eleven cricket against all leading Colombo schools.
In the early sixties when the Nationalized Schools Cricket Association [ NSCA] toured Australia, 4 Thurstanites went on three of these tours.

1961 Harris Perera & Mahanama Wijayaratna
1963 Harris Perera [ Capt ], T N Fernando
1965 Lalith Pieris [ Capt ]
• Traditional fixtures
Thurstan play Isipathana in their Annual Big Match. The match against Isipathana commenced in 1964 and was elevated to a big match status in 1968 and is now played for the Blackham Wijewardana Trophy. It has been played continuously annually except in 1971 when the insurgency broke out and the match had to be cancelled. Thurstan lead the series 5 matches to 4 with the rest being drawn. Out of this 5 wins, 3 came in consecutive years 1990-92 when Thurstan had dream run
In the Limited over series which commenced in 1981 where it is played for the W A de Silva Memorial Trophy, Isipathana lead Thurstan 13 matches to 11 and Thurstan had been successful in winning the last 7 matches in a trot
The Mini big match is played for the P M Jayatillake Trophy while the under 15 match is played for the D D Jayasinghe Trophy
Thurstan play 1st XI cricket with all leading schools in Colombo & Outstation except Ananda.
They are Royal, St Thomas's Mt Lavinia, St Peter's, St Joseph's, Nalanda, Wesley, Zahira, D S Senanayake, Lumbini, Maris Stella, St Anthony's Kandy, Maliayadeva, St Anne's Kurunagala & Mahinda Galle
Thurstan Won the Lemonade trophy six-a-side tournament organized by Wesley College in 1995.

• Number of teams
Thurstan has the 1st IX, 2nd IX, Under 16, Under 14 [ 2 teams ], Under 12 [ 3 teams]
The college ground which has a matting wicket where matches of Under 13 to 2nd XI are played. It has 3 concrete practice wickets. 1st XI matches are played at outside venues
Thurstan is now developing their grounds at Bauddhaloka Mawatha to play 1st XI cricket on Turf wickets in 2005

• Players
Thurstan has over the years has produced a number of cricketers who shone at School level but only a few went on to play at National level.
The first Thurstanite to attain National status was Amitha de Costa who represented
Ceylon against England in 1973 in an UNOFFICIAL TEST. This was followed after more than 2 decades when Niroshan Bandaratilleke played against New Zealand in 1999.
Hemantha Boteju who captained College in 1995 at the age of 17 years showed as an outstanding all rounder in his 5 year career as a Schoolboy, perhaps the best ever all rounder produced by Thurstan had the honour of representing Sri Lanka in an ONE DAY INTERNATIONAL against India & Pakistan.
Perhaps the best Cricketer in the 50's was the late Shunith Goonetilleke a stylish wicket Keeper batsman who later played for the University and he was the " walking Wisden " and Upali Ahangama who captained College in 1960 will come close to him as an authority on Sri Lanka Cricket . Upali had the honour of coaching his alma mater for nearly 25 years with a break in the late 70's when he attended the Alf Gower School of coaching in England. He also was the acting Secretary of the Board of Control for Cricket when Sri Lanka won the World Cup in 1996.
Undoubtedly the Best Batsman produced by Thurstan was the late Diyanesh Rajaratnam who played for College between 1968-72. He was the nemesis of many a schoolboy bowlers and perhaps the highlight of his career was the blistering knock of 204 Not Out against a much fancied Prince of Wales attack in 1971. Coming close is the unbeaten knock of 68 in 55 min against Isipathana in 1972 which almost snatched victory for Thurstan when Isipathana asked Thurstan to chase 111 runs for victory in 60 minutes and they ended up at 104 for 1 when a crowd invasion deprived Thurstan of a certain victory. He was also the first Thurstanite to tour with the Sri Lanka Schools team when he went to India in late 1969. This tour had many schoolboys who later donned the Sri Lanka Cap, but Diyanesh did not have this honour though he scored many runs in Sara Trophy cricket.
Diyanesh represented Board Presidents against Hongkong and Malaysia., Sri Lanka trialist and was shadow keeper to Russel Harmer.
Later Diyanesh became a much sought after Cricket & Rugby commentator until the cruel fate of death snatched him away in 1997. His elder brother Sureshchandra who played for College in 1964-65 is now a regular cricket broadcaster over air waves of SLBC
A team mate of Diyanesh at College, Saliya Wijewardana went on to become a deadly medium pacer at Sara level and bagged many wickets in the 70's but could not achieve National honours.
Saman Akarwita who was a fine exponent of the Chinaman was the next Thurstanite to tour with the Sri Lanka Schools when he tour England in 1975.
Ajit Kodituwakku and Suhada Fernando played for Sri Lanka Schools in 1978
In the late 90's saw Hemantha Boteju being an automatic choice for Sri Lanka Schools in that period. Hemantha showed his prowess as a batsman when he completed twin hundreds against St Thomas's Mt Lavinia in 1995 which followed the century he scored the previous year to save Thurstan from a certain defeat. Thus he scored 3 consecutive centuries and all them at Mt Lavinia. That season he scored 207 Not Out against St Anthony's Wattala at Municipal grounds. This was the highest score by a Thurstanite eclipsing the 204 Not Out scored by Diyanesh . He was followed by Nisal Randika Gamage who captained College in 2001 representing Sri Lanka Schools, perhaps the Thurstanite who had toured most number of times with the Schools team. The last addition to this is Damith Indika who captained College in 2003 represented Schools at Under 17 in Bangaladesh and Under 19 World Cup in New Zealand in 2002
Hemantha's 207 was bettered by Thilina Masmulla last season when he scored 273 Not out against St Sylvester's Kandy on the small Thurstan grounds
Other Thurstanites who were regular in the Club seen are as follows
Jayalath Aponso [ 1970-71 ] Captained Nomads for nearly 10 years in the 80's-90's.
Mahinda Seneviratne [ 1962-63 ] played and Captained Panadura in the 70's & 80's & was Club President for number of years and was in the BCCSL EXCO
Sathya Jayasuriya who captained College in 1981 played for BRC in 80's & 90's
Deepal Madurapperuma [ 1978-80 ] Nomads / SSC / BRC/CCC for almost 20 years from 1980
Two of the Principals of Thurstan had the honour of being the President of the Sri Lanka Schools Cricket Association [ SLSCA ], namely Mr P M Jayatileke in 1969 & the present Principal Mr R D M P Weerathunge 2003 & 2004. The present master-in-charge of Cricket Mr Nihal Fernando is the current Tournament secretary for schools Under 14 since 2002