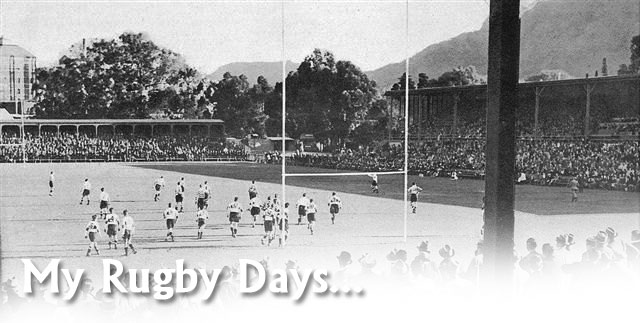 My Rugby days at Thurstan by – Gamini Thilakasiri Ranasingha
I was introduced to Rugby by one of my class mates Lalith Samaranayaka. I had no idea what so ever about the game. I started towards the tail end of the season and managed to play two games in the 2nd XV. That was in 1966 when Sunil Jayakody was our 1st XV captain.
The following year we were left with a few old players in the 2nd XV and a few of us making an impression. The year started under Mangala Rathnayaka as the captain and 2nd XV with no captain. It was not officially announced. The boys thought I was eligible and L. Gulawita thought he was the most popular guy. Our first match of the season was with Wesley ? we ran on to the field thinking that I was the captain. Guluwita thought that he was going to be the captain. I ran ahead of him and he ran past me to be the first. We both sprinted to the field leaving behind the rest of the team, which would have looked hilarious. As my position was scrum half I had a better control of the game where as Gulawita was in the wing. Anyway we managed to beat Wesley College 3 nil, which was, I suppose, the more important fact!!
Later that season I was chosen to play in the 1st XV with Rohan Boudwyn as the fly half.
We were very unfortunate with no home grounds to practice and facing many difficulties. Nevertheless Indra Piyatissa, T N Cutilan and Dushyantha Samarasekara came to our aid and coached us. It was of tremendous help to our team and D.Samarasekara managed to get us into CR & FC grounds for training. When we practiced at common Brownrigg Park [ Present college & ground of Sirimavo Balika Vidyalya] there was no running water and no dressing rooms etc. On many occasions Dilip Gunewardana who lived in Brownrigg Park used to connect a garden hose outside his house for us to drink water and wash ourselves up after training, since most of our Rugby players travelled from outer city and had long distances to return to their homes.
In later years I managed to help organize Rugby at Thurstan with Nanayakkara brothers, Mangala Ratnayaka, Dushy Samarasekara, Vipula Dharmadasa and Basil Rodrigo as coaches. That was the period that we introduced the Old boys vs. Present boys match played for the shield donated by Kumar Devapura in 1986.
The Rugby which was introduced and taught to me by Lalith Samaranayaka, Indra Piyatissa, T N Cutilan, Upali Ahangama, Dushyantha Samarasekara and Tony Sirimanne ? I have passed on to my sons who love the game and play it well at club level and for the State of Victoria in Australia.
Thanks to the continued support of our old boys, our College and everyone involved in keeping the Thurston flag flying high.
Gamini Thilakasiri Ranasinghe
(Better known as "Kudda")
Melbourne – Australia
2007March