College Ground
The College play ground houses the official cricket matches from Under 12 to 1st X1 whilst the cricket nets provide the facilities needed for practicing. The score board standing silently in one corner of the ground is a donation by distinguished old boy S.T.K. Fernando. This ground is also used by the students of the college during the interval, before and after School. Also this ground is equipped with a 200m track for athletics and also in one corner are the facilities needed for other equipment needed for athletics.
Cricket Ground / Rugby Ground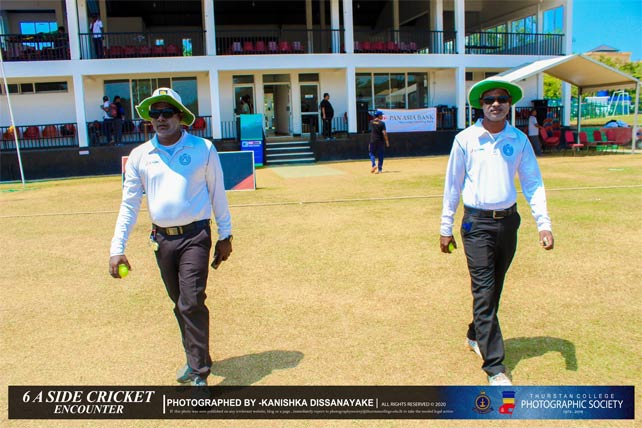 You may be aware that Thurstan has been given 5 acres and 20 perches of the most prime real estate in Sri Lanka for its playground. This is situated in the heart of Colombo 7 and at conservative estimate of Rs. 2 million a perch, it is worth more than 1680 million rupees (840 perches). We have had title ssession `of this ground for the last 8 years. During this period we have cleared the side developed to ground to play rugby only after spending nearly 6 million rupees. To have a good cricket playing area, we need to have an underground drainage system, as the water table is very high and the level of the ground is below the road level as in most grounds in this area.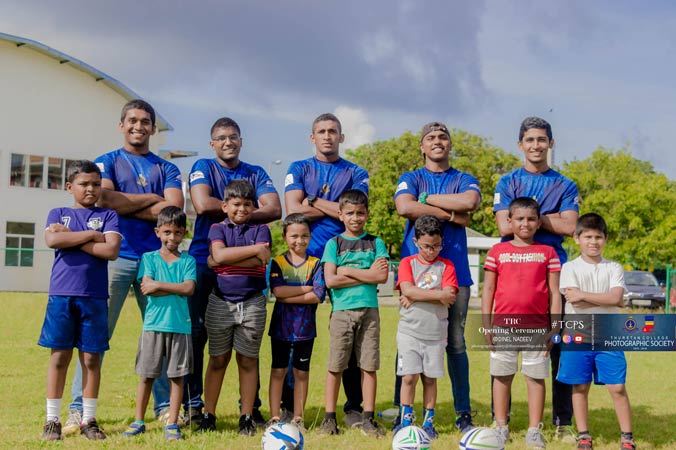 Tennis Courts
Tennis at Thurstan commenced during the period of late Mr M.D Gunawardeena in 1963 with able backing from Mr. Joe Frenando who was the vice principal. Both these gentlemen were tennis players of repute during their youth. Due to their enthusiasm they were able to tap influential parents and one such was late Mr. Erick Rajapakse who was then the president of the SLTA. Mr. Erick Rajapaksa's 2 children Rohan and Tito to date remain as two of the finest tennis players produced by Thurstan. The first tennis court to Thurstan college was donate by Mr. L.G Seebert, father of distinguished old boy Mr. Bathiya Seebert.
Information Technology Centre
Swimming Pool
Opened : 21st September 2000
Donated by Thurstan College Old Boy Mr. Gratian Gunewardena.
Total Cost: 15 Million
Total Length: 25m
Highest Depth: 4m
Lowest Depth: 1.2m
Diving Boards: 3m And 5m
Auditorium
The College Auditorium with a seating capacity exceeding 150 is equipped with the latest multimedia facilities needed for meetings, presentations, work shops, etc.
Library
Compared to other schools the library of the Thurstan college is maintained at a high standard. It is mainly divided in to three sections. Namely they are, the Senior Section, Junior Section, and Reference Section. In addition to these facilities students are able to read news papers (daily) and magazines .There are also maps available on global affaires.
The library can accommodate nearly hundred student at a time. The membership of the library consist of all students of the school, Academic and non academic staff. There are about twelve thousand books in the library, consisting of short stories, novels, stories for children, translations, scientific stories, general knowledge, philosophy, languages, literature, autobiographies, bioscience, physics, chemistry, mathematics, economics, business studies, accounting and computer technology.
Books on Sinhala and English are available on above mentioned fields. In the reference section more valuable books like Encyclopedias, Periodicals and Journals are available. The books are classified according to due system.. The reference section consists of about 4000 publications, junior section consists about 5000 and the lending section is equipped with about 3500 publications. A member can borrow only one book at a time. The daily circulation of the library averages to about 150 books from the Junior section and 50 books from the senior section.
College Main Hall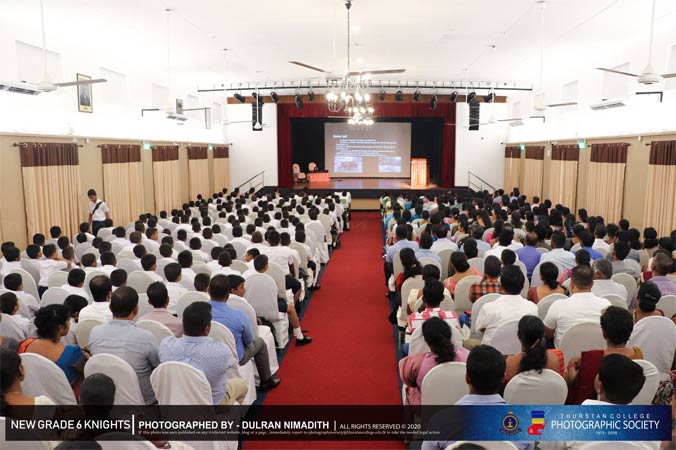 The College Main Hall can accommodate an audience of more than 500. The fiberglass chairs were donated by Hon. Mahinda Rajapakse distinguished Old Boy and now Opposition Leader of Sri Lanka. With all the modern facilities like sound systems and lighting systems it is one of the best equipped College Halls in the Island.
Laboratories
To gain a practical knowledge in the theoretical aspects of chemistry learnt in the class room, a fully equipped chemistry laboratory is available to student under the able guidance of a Science Graduate teacher Mr. A. H. T. Wimalathilake. Facilities are available for 40 students in this laboratory to carry out their practical work.