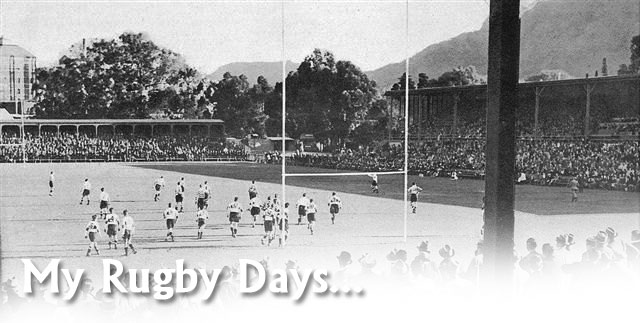 My Rugby days at Thurstan by – Mangala Ratnayake
Thurstan rugby's Golden era was when we had the Team with illustrious names like Ranjith Jayawardena,Deepal Zoysa,Lional Wickremasekara,Dushyantha Samarasekera to name a few ,when we beat Royal college for the first time, and I think went through unbeaten. I will write this article more as a historical record of events and people involved during my time.
My first year of Rugby was 1965, Indra Piyatissa captained the team, SSM Gunasekera, Lal Kumarage,DAT Alwis, Nihal Dharmadasa, Graetian Gunawardhana, G.Wedagedara, K.L.Perera, Mahinda Wijeyaratna, Sunil Jayakody, Lalith Peris,Wasantha Perera, E S C Fernando, were the regulars in the team There were others like Nandalal Jayawardena,K.Maligaspe ,Arthur,WPW Perera ,Upali Liyanage who were in and out of the team from time to time. The team was coached by Kavan Rambukwella, and Mr Joe Fernando was the master in charge. We had a reasonable year winning most matches and losing some narrowly.
1966 was a tough year for our Rugby, most of the seniors had left Sunil Jayakody was the captain. I was his deputy, we lost our grounds (CR &FC), so we were allowed to practice twice a week in the CR &FC hockey grounds, the rest of the days we had to use Brownrigg Park [ present the college & ground of Sirimavo Vidyalaya ], we had no regular coach and A R M Faiza helped with the team sometimes. We had an enthusiastic bunch of freshers who joined the team like Tissa Nanayakkara, Hemantha Devapura, Jayantha Dias, Milinda Ratnayake, ST Fernando, P.Harrison, L.Wijekoon, Upali Hewage, P.Athukorale. The senior players had the added responsibility of coaching and mentoring the junior players.
I captained the team in 1967, I had Tissa Nanayakkara as deputy.Mr K.Wijedasa was the master in charge. Of the seniors,G.Wedagedara, GW Perera, Upali Liyamage, Milinda Ratnayake, H.Devapura , Upali Hewage, G Athukorala. U.Jayasingha remained and the newcomers were Kanthi Senaratna, Niroshan de Silva, H.Bouydwin.
We had mixed results, lost narrrowly to Zahira (5-3) and lost the inaugural match for the Abdul Jabbar shield with Isipathana (6-3), which we could have won had Tissa Nana converted 4 missed penalty kicks.We beat St Marys, Beat Wesly college (13- nil) and held Royal to a draw( 6-6), We beat St Anthony's Kandy (11-9) lost badly to St. Peters (22 nil).
A word about the second string- There were some outstanding boy?s, who turned up for training without fail, and for their sheer enthusiasm needs to be  mentioned – Suranimala Abeygoonesekara, Mohan Karunaratna, Gamini Thilakasiri, Palitha Harrison ,STK Fernando, Kumar Devapura to mention a few
It is well documented that so many players from this period went on to represent clubs, defence services and Police.
Whether the team was winning or loosing, there were some faithful supporters who always turned up for our matches, Priya Paranavitane, Bhathiya Seebert and Upali Ahangama were always around to support the team. From the staff Mr Joe Fernando was always present. The new Principal Mr. PM Jayathilake encouraged and supported rugby, encouraged students and staff to attend important matches. In our days building a team was a real problem, as we lost most of the players when we got the GCE OL results and we had to start from scratch again.
On a lighter note it was standard practice for the players go across to Thurstan caf [ now named as Raheema ] for a feed or walk to Mayfair at Bamba for 'Elu katu soup' as that was all we could afford as students. (Thosay was 5 cents, soup was 20 cents).Sometimes the waiters could be seen running behind the players to collect the bills!
Mangala Ratnayake
Auckland, New Zealand
2007 March