Thurstan searching for elusive win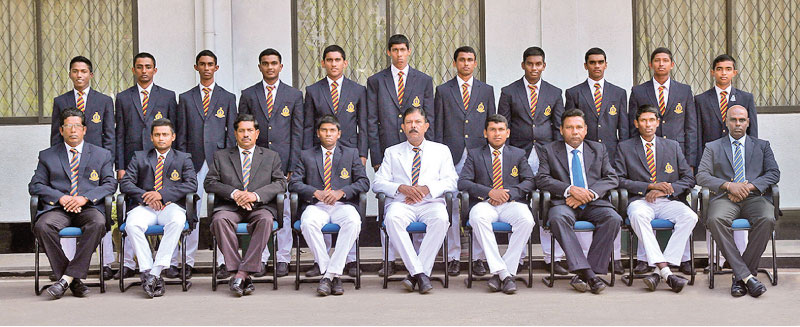 The big match fever for 2019 will usher with traditional rivals Thurstan and Isipathana colleges clashing for the Blackham Wijewardene Memorial Trophy in their two day 56th "Battle of The Brothers" encounter due to be played on February 22 and 23 at the SSC ground.
Thurstan leads the series with five wins as against four to Isipathana with the rest ending in draws. No outright result has been recorded by either side since 1999 which was won by the Isipathana when the side was led by Krishantha Jayawardena.
For Thurstan an outright win is badly in need with their last win being in 1992 under Mackenzie Perera and no doubt they will put in all effort to break the 26-year winless hoodoo.
Third year coloursman Sandaru Dias will lead Thurstan who have played 14 matches this season securing five outright wins against St. Anthony's Wattala, Dharmapala Vidyalaya Pannipitiya, St. Mary's Kegalle, St. Anne's Kurunegala and St. Thomas' Matara.
He has also claimed 60 wickets and has the backing of his vice-captain Ayesh Harshana who is the leading wicket-taker of the team with 75 wickets and will lead the bowling attack.
Thurstan's batting will revolve around Bavath Jayasinghe who has scored over 450 runs inclusive of two centuries against St. Mary's and St. Anthony's and last year's Big Match centurion Jayavihan Mahavithana (400 runs), Yohan Liyanage (350) and Ranesh Silva (350).
Thurstan has a well-balanced side with talented batsmen and bowlers and one can expect them to put up a performance that will be worthy of a win. Looking back at the performances of the two teams this season unbeaten Thurstan has the edge, but this being a match that is something special it could be anybody's game due to the fact that the underdogs have done better in a match of this nature.
But the need of the hour is to break the hoodoo and the two teams know that a win is needed for which positive cricket should be played if they are to achieve that.
Thurstan College Principal Lakshman Dias said, "I take this moment to wish both teams best of luck, play to your full potential and I hope we build more and more upon our brotherhood, whatever the result maybe. We have organized plenty of other events to experience the true spirit of Thurstan-Isipathana big match such as joint cycle parade, old boys match and teachers match."
The school has produced quite a few national players such as Amitha de Costa, Niroshan Bandaratilleke, Hemantha Boteju and Lahiru Kumara.
Thurstan are coached by Thamara Abeyratne who took over as coach in September last year.